HOT GOSSIP
Nina of the hit show "Home Sweet Home" marries.
Evelyn Addo, a young Ghanaian actress best known for her role as Nina in the TV series "Home Sweet Home," has reportedly married.
Though there are few facts about the wedding, a snapshot of the actress and her husband has surfaced on social media.
The newlyweds are dressed in white and grin for the camera in the photo.
She was dressed in lace with beads and a long wig, with minimal makeup to complement her style, while her spouse was dressed in a kaftan.
The message on the photo reads, "Just married."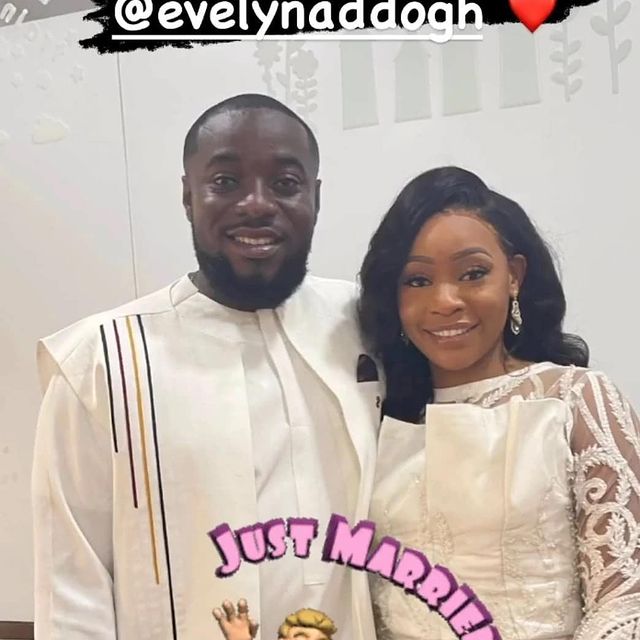 The photo has gotten a lot of attention on social media, with many people congratulating the pair.